http://akkaoldfart.wordpress.com.
Christians Have Been Duped by Zionists
February 5, 2015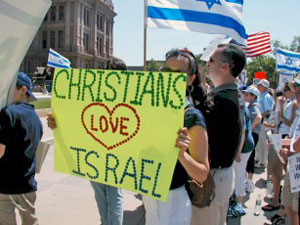 Christian Zionism has led millions of so-called Christians
to support war rather than peace, and the merciless killings
of millions of people in Iraq, Afghanistan, and Palestine.
What a horrendous perversion of the Gospel of Love! How can people who claim to follow Christ be so misled?! Because they have been fooled into believing the Bible teaches something it does not teach: Christian support of Israel. Israel is, in fact: antichrist, because Israel denies both the Father and the Son: "Who is the liar? It is the man who denies that Jesus is the Christ. Such a man is the antichrist–he denies the Father and the Son." (1 John 2:22).
by A.J. Macdonald Jr.
Walk into any Christian bookstore in America and you will see how virtually everyone who…
View original post 1,465 more words